Created by local primary care practices, CVFP Medical Group (CVFP) and Physicians Treatment Center (PTC), Walk-In-Care was created for life's unexpected medical needs. Our goal is to provide stellar immediate care services for the greater Lynchburg area.
The Benefits of Walk-In-Care
Dr. Matt Tatom of PTC, will serve as the President and Shawn Crawford of CVFP, will serve as CEO of Walk-In-Care. We will continue to be supported by the existing team members and care providers within PTC, CVFP, and the management service organization, MD Resource.
"Many non-life threatening illnesses and injuries that might otherwise cause people to go to a hospital emergency department can actually be treated in an immediate care office. With Walk-In-Care, if you need a few stitches or come down with the flu on a Sunday afternoon, you don't have to go to the ER. We can take care of that right here—at a lower cost and with a much shorter wait time."

- Shawn Crawford, CEO of Walk-In-Care
Major Insurances Accepted
We recommend contacting your insurance prior to your visit to ensure the services you're seeking are covered, as your payment responsibility may vary based on your insurance coverage.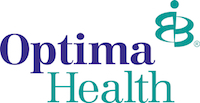 Five Convenient Locations
AMHERST
816 South Main Street
Amherst, VA 24572
434.473.7700
434.946.2280
CANDLERS MOUNTAIN
2832 Candlers Mountain Road
Lynchburg, VA 24502
434.473.7700
434.239.6982
FOREST
1175 Corporate Park Dr
Forest, VA 24551
434.473.7700
434.534.6898
MADISON HEIGHTS
118 Oakwood Drive
Madison Heights, VA 24572
434.473.7700
434.338.7781
WARDS ROAD
14005 South Wards Road
Suite A
Lynchburg, VA 24501
434.473.7700
434.239.0490
CONVENIENCE IN THE PALM OF YOUR HAND!
Walk-In-Care is proud to announce the launch of their new app! Now patients and visitors have even more convenience, right in the palm of their hand. The app is available on both Google Play and Apple Store! Download it today!