THE BEST IMMEDIATE CARE
WALK-IN
CARE
THE CARE YOU NEED
NO APPOINTMENT
NECESSARY.
Our walk-in-care offices are open for treatment without an appointment. We offer walk-in-care seven days a week for illnesses, injuries, and most of your medical needs. We provide complete sports, camp, scout, and various physicals, as well as DOT physicals.
Acute Illnesses
We treat a variety of illnesses, including the common cold and the flu.
Injuries
We provide care for various strains and sprains, along with cuts and pulled muscles.
Various Physicals
We offer various physicals along with certified DOT testing.
Major Insurances Accepted
We recommend contacting your insurance prior to your visit to ensure the services you're seeking are covered, as your payment responsibility may vary based on your insurance coverage.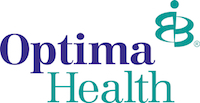 AMHERST
816 South Main Street
Amherst, VA 24572
434.473.7700
434.946.2280
CANDLERS MOUNTAIN
2832 Candlers Mountain Road
Lynchburg, VA 24502
434.473.7700
434.239.6982
LAKESIDE DRIVE
2137 Lakeside Drive
Lynchburg, VA 24501
434.473.7700
434.385.8616
MADISON HEIGHTS
118 Oakwood Drive
Madison Heights, VA 24572
434.473.7700
434.338.7781
WARDS ROAD
14005 South Wards Road
Suite A
Lynchburg, VA 24501
434.473.7700
434.239.0490