Find the Perfect Primary Care Provider for You!
Walk-In-Care provides access to several local medical providers from two different primary care practices within Central Virginia. Find the perfect primary care physician for you. Click on one of the buttons below to see the providers that are accepting new patients.
Already seeing a physician? No worries, just call the office of your primary care location in order to schedule an appointment.
Don't forget we also offer VIRTUAL VISITS! Stay at home and see a doctor.
CONVENIENCE IN THE PALM OF YOUR HAND!
Walk-In-Care is proud to announce the launch of their new app! Now patients and visitors have even more convenience, right in the palm of their hand. The app is available on both Google Play and Apple Store! Download it today!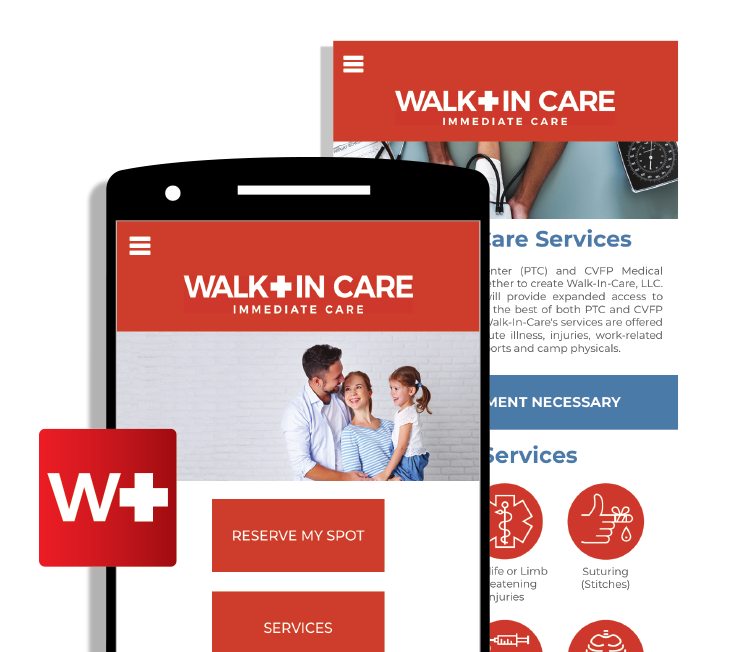 Five Convenient Locations
AMHERST
816 South Main Street
Amherst, VA 24572
434.473.7700
434.946.2280
CANDLERS MOUNTAIN
2832 Candlers Mountain Road
Lynchburg, VA 24502
434.473.7700
434.239.6982
FOREST
1175 Corporate Park Dr
Forest, VA 24551
434.473.7700
434.534.6898
MADISON HEIGHTS
Temporarily Closed
118 Oakwood Drive
Madison Heights, VA 24572
434.473.7700
434.338.7781
WARDS ROAD
14005 South Wards Road
Suite A
Lynchburg, VA 24501
434.473.7700
434.239.0490